First NICEST2 newsletter
Agenda
Download NICEST2 newsletter in PDF format
NICEST2 project preparation
Open Canvas
The Open Canvas for NICEST2 has been published and we welcome your feedback.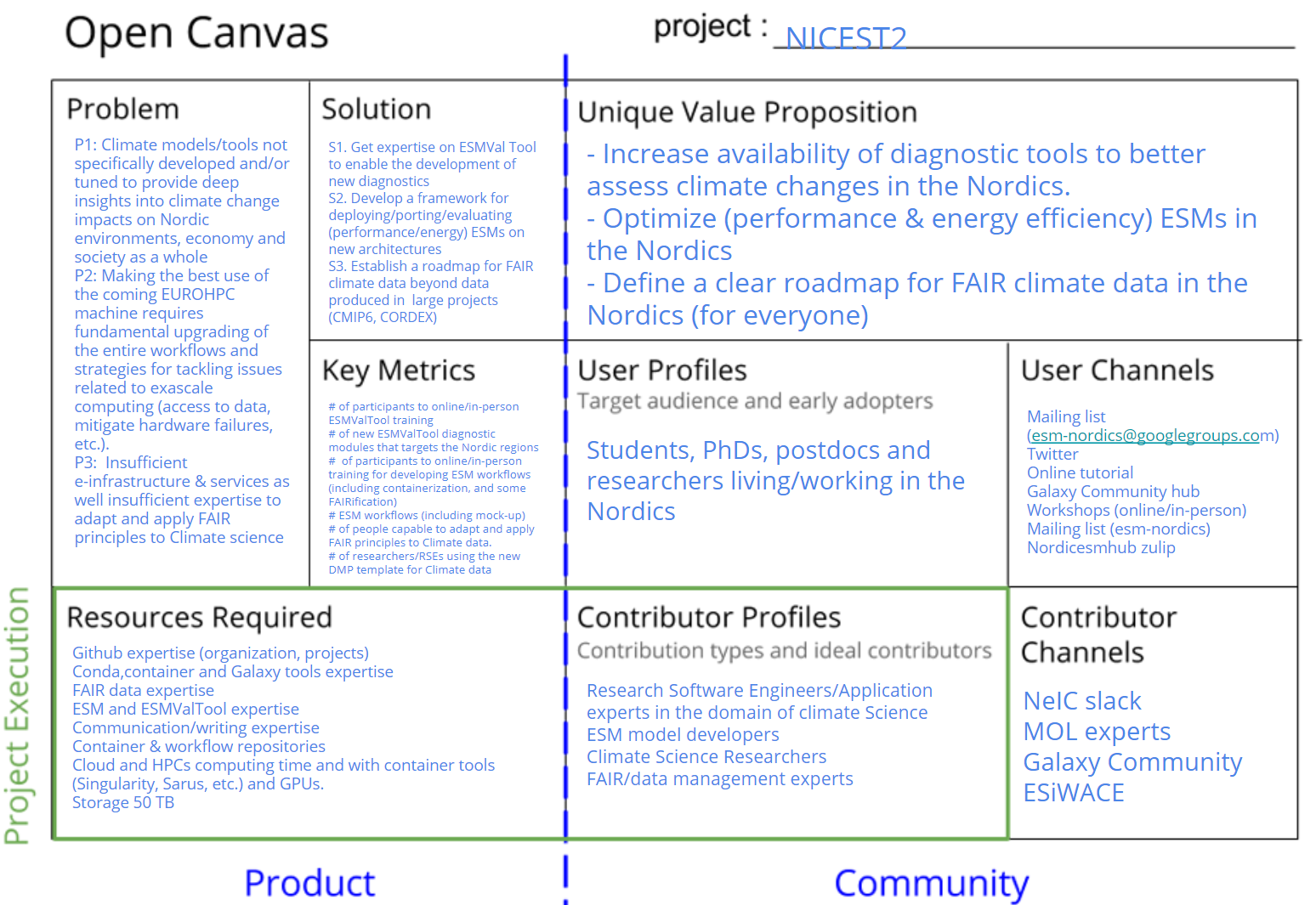 Project Plan
The first draft of the NICEST2 Project Plan has been recently published. It will be regularly updated before the start of the project (June 2020).
NICEST2 expected benefits
Strengthen the Nordic position within climate modeling by leveraging, reinforcing and complementing ongoing initiatives to enable a future joint Nordic Climate Model Intercomparison Project and Nordic Climate-as-a-service.
Enhance the performance and optimize and homogenize workflows used, so climate models (like EC-EARTH and NorESM) can be run in an efficient way on future computing resources (like EuroHPC).
Widen the usage and expertise on evaluating Earth System Models and develop new diagnostic modules for the Nordic region within the ESMValTool
Create a roadmap for FAIRification of Nordic climate model data
Get in touch with us
Zulip
We will be using Zulip to discuss within our team and community. We discuss in the open and you can join us on https://nordicesmhub.zulipchat.com: you can listen in, follow certain threads, participate, and influence.
---